Meet Our Team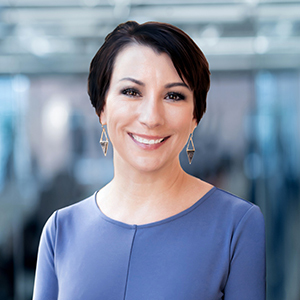 Angela Janzen
Senior Vice PresidentPhoenix Service Center

Angela is the Head of Upgrade's Phoenix Service Center, responsible for all of Upgrade's operations and service functions, including its call center strategy for leading its execution across all functions including credit operations, customer service, servicing and collections, oversight, and analytics.

Angela has over twenty years of financial services experience with a proven record of innovation to drive and support high growth. Prior to joining Upgrade, Angela has been tapped by some of the largest financial institutions to lead critical transformation changes, including developing and implementing a digital wealth strategy for BNP Paribas (Bank of the West), improving the operations and executive leadership performance at Charles Schwab Bank to grow it to one of the largest banks in the country, and developing and implementing a retail denovo strategy for Bank of America's Chicagoland market.

Angela has an MBA from Oklahoma State University as well as a Six Sigma Green Belt. She has completed extensive executive programs at Wharton School of Business at the University of Pennsylvania. Angela has also been recognized across her career, including Chicago Crain's 40 under 40, American Banker's Most Powerful Women in Banking Women to Watch, and Arizona's Who's Who in Business: High Ranking Women.
Board Of Directors
Anju Patwardhan
Fintech Venture Investor and Former Bank Executive
Chris Gottschalk
General Partner, Mouro Capital
Dr. Joseph L. Breeden
CEO, Prescient Models LLC
Joseph F. Huber
Senior Advisor, Credit Suisse
Mark Ortiz
Former Global FP&A Leader and Chief Diversity Officer, GE Capital
Meyer "Micky" Malka
Founder, Ribbit Capital