About Us
Our Goal
Our goal is to help you understand and unlock your credit potential and lower the cost of your credit so you can build the future you want
Who We Are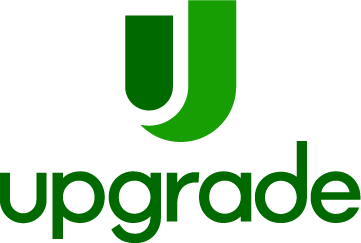 Upgrade's founding team pioneered online lending on the premise that an online platform would operate at a lower cost and deliver a better customer experience than traditional banking. In 2016 we created Upgrade, a platform that combines a decade of online lending experience with the latest technology to further reduce the cost of credit, and deliver access to new products designed to help consumers better understand their credit and make responsible credit decisions. Learn more about the team.
Meet Our Team
We have assembled a team of seasoned professionals who have experienced the nuances and complexity of consumer credit through several economic cycles.
Renaud Laplanche
Co-founderChief Executive Officer
Louis Shansky
General Counsel
Thomas Curran
Chief Risk Officer
Myles Reaz
Chief Credit Officer
Jeff Bogan
Co-founderChief Finance Officer
Matt Wierman
Co-founderHead of Personal Loans
Visar Nimani
Co-founderChief Technology Officer
Adelina Grozdanova
Co-founderHead of Investor Group
Sudip Lahiri
Controller
Soul Htite
Co-founder
Board Of Directors
Renaud Laplanche
Co-founderChief Executive Officer
Scott Bommer
CEO, SAB Capital Management LP
Dr. Joseph L. Breeden
CEO, Prescient Models LLC
Meyer "Micky" Malka
Founder, Ribbit Capital
Anju Patwardhan
Managing Director at CreditEase
How We Help

We believe that combining affordable credit with free credit monitoring, alerts, and education features makes us more helpful to more people. You can enjoy these features separately or together, either way we're hoping that a better understanding of your credit potential and ongoing credit tips will help you secure more affordable credit in the long run.