5 Reasons to Get a Personal Loan
Gone are the days when you meet your banker, fill out a long application and wait weeks to see if you qualify for a loan. Today, technology does the work for you, and in a matter of minutes you can fill out a brief application and see if you are eligible to borrow the money you need, all from the comfort of your home.
Sounds simple and easy, but when does it make sense to try a personal loan? A personal loan with affordable rates and fixed terms can help you find the savings and flexibility you need to reorganize your finances, reduce financial stress, or seize an opportunity that can position you for a brighter future.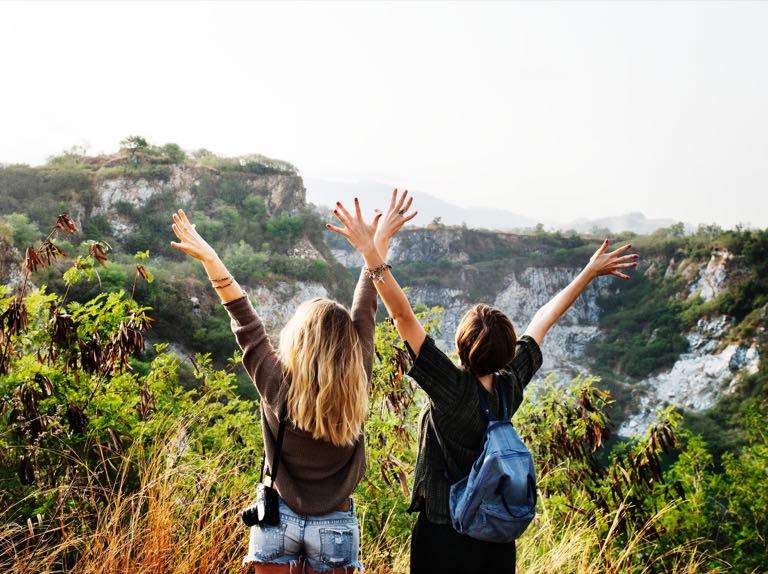 Let us break it down for you. Here are five ways a personal loan can help you upgrade your life.
1. Pay off credit cards and consolidate debt
Dealing with credit card debt on multiple cards can be stressful, but you're not alone. In fact, the average U.S. household has $15,654 in credit card debt1, costing hundreds to thousands of dollars a year in interest – that's real money that could be saved!
In today's rising rate environment, now is the best time to see if you qualify for a personal loan. Credit cards' "floating rates" can be impacted by the Federal Reserve raising interest rates, so credit card holders may start seeing the APR on their statements increase soon as a result.2 Not only can a personal loan with fixed terms and rates help you discover real savings, it can enable you to mark the date when you can expect to make your last payment. Who doesn't want to say good bye to revolving debt, and hello to more financial freedom?
2. Home Improvement
For most people, their home is where they spend the most time with friends and family, and the biggest purchase they'll make in their lifetime. Why not invest in it to make it more enjoyable today while increasing its property value in the long term? Whether you want to remodel your bathroom or add a pool in your backyard, a home improvement personal loan can help you get the extra financing to make it happen.
3. Emergency Purchases
Life is full of surprises and sometimes these surprises can be costly. Accidents happen. People or pets get sick. Your roof needs repairs and it's the rainy season. The financing typically offered in these sorts of situations often comes with a high rate, resulting in potentially paying much more than you should. When you run into extra emergency costs that weren't in your original budget, check your options before you make any fast decisions. A personal loan may offer you a lower rate and you can see if you qualify in minutes.
4. Major Purchase
Whether you're a car enthusiast who wants a new ride, or a home chef who wants the latest kitchen appliance, that big purchase may not be a part of your standard budget. Getting a personal loan can help you make that big purchase now and spread fixed payments over a fixed time period so don't have to wait to enjoy the things you want.
5. Create Memories
Special moments with our loved ones are priceless. Money can be a major hurdle and stressor when trying to give your child their dream wedding or plan your family's summer vacation. Check to see if a personal loan can enable you to experience all the wonderful things you dream to share with people you care about most.
Final Thought
A personal loan can be an empowering tool to help you keep your finances in check, achieve your goals, and set you on the right path. You can quickly see if you qualify online without the worries of it affecting your credit score, so it's worth a shot to see if you can get the money you need and discover if you qualify for an affordable rate. Check to see if you qualify for a personal loan and upgrade your life.
---