Press Room
Upgrade Launches First Contactless and Mobile Payment Versions of Upgrade Card
New versions designed in response to the coronavirus.
San Francisco - April 9, 2020
Upgrade, Inc., a neobank that offers affordable and responsible credit to mainstream consumers, today launched its first contactless-enabled Upgrade Card. Also starting today, Upgrade Card is now available in digital form through both Apple Pay® and Google Pay™ to enable mobile payments. The World Health Organization (WHO) recommended last month that consumers limit the use of banknotes and, when possible, use contactless cards or smartphone payments to reduce the risk of coronavirus transmission.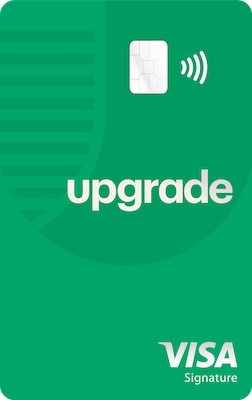 "These new Upgrade Card features enable payments without any surface contact," said Renaud Laplanche, Upgrade co-founder and CEO. "While more customers have been shopping online since the start of the COVID-19 pandemic, many are still using their card in stores. We want to do what we can to keep our customers safe and give them a smarter way to pay."
Since launching in October 2019, Upgrade Card has been rapidly gaining adoption in the U.S. with an annual rate of $500 million in new credit lines already being made available to consumers. Upgrade Card operates differently than traditional credit cards as monthly charges are combined into installment plans payable over 24 to 60 months, committing people to the discipline of paying down their balance every month. The installment plans result in significantly lower costs for consumers and help avoid the revolving debt trap of traditional credit cards.
Pricing and Availability
Upgrade Card, including the contactless and mobile payment versions, has zero fees. Every Upgrade Card comes with a credit line of $500 to $20,000. Consumers can use Upgrade Card anywhere a Visa is accepted. Upgrade Card offers lower costs than traditional credit cards due to its unique installment plans.
About Upgrade
Upgrade is a neobank that offers affordable and responsible credit to mainstream consumers through personal loans and cards, together with credit monitoring and education tools that help consumers better understand and manage their money. Over $2.5 billion in loans and cards have been originated by the Upgrade platform since inception in 2017. Upgrade is headquartered in San Francisco, California, with an operations center in Phoenix, Arizona, and technology centers in Chicago, Illinois, and Montreal, Canada. Personal Credit Lines are issued by Cross River Bank, a New Jersey State Chartered Commercial Bank, Member FDIC, Equal Housing Lender. The Upgrade Card is issued by Sutton Bank, Member FDIC, pursuant to a license from Visa U.S.A. Inc. More information is available at: https://www.upgrade.com.
Media Inquiries
press@upgrade.com
Back to List