Meet Our Team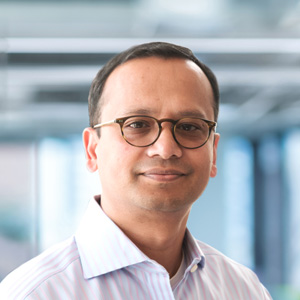 Myles Reaz
Chief Credit Officer

Myles Reaz is Upgrade's Chief Credit Officer. Myles is responsible for Upgrade's credit risk program oversight and activities.

Myles is an accomplished consumer lending executive with 20+ years of leadership experience in risk, P&L management, strategy, product, and pricing at several major banks. He successfully managed large portfolios in both unsecured and secured asset classes, including credit card, installment, auto, RV/marine, and home equity. Myles has previously served as an executive officer at Bank of the West, Wells Fargo, and CitiBank. Myles started his banking career at HSBC's Card Services business.

Myles received his Bachelor of Science in Economics from Minnesota (MSU), and is a graduate of the University of Washington's PCBS Banking school. Myles enjoys spending time with his family and is an avid automobile enthusiast.
Board Of Directors
Anju Patwardhan
Fintech Venture Investor and Former Bank Executive
Chris Gottschalk
General Partner, Mouro Capital
Dr. Joseph L. Breeden
CEO, Prescient Models LLC
Joseph F. Huber
Senior Advisor, UBS
Mark Ortiz
Former Global FP&A Leader and Chief Diversity Officer, GE Capital
Meyer "Micky" Malka
Founder, Ribbit Capital