Meet Our Team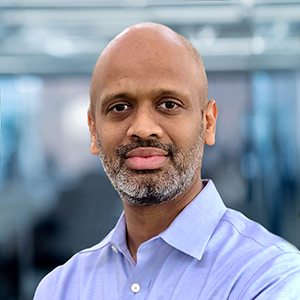 Paresh Gangodker
Chief Technology Officer

As Upgrade's CTO, Paresh is responsible for the company's product development, platform, and data services. 

Prior to joining Upgrade, Paresh was the VP of Engineering at AppDirect, leading and growing a globally distributed engineering team while helping the company become the top cloud subscription commerce platform. Before AppDirect, Paresh was an early engineer at LendingClub building a lot of the core capabilities of the platform and went on to lead the team as the VP of Engineering there. Paresh has held various software engineering and consulting positions in the past where he has experience building large scale enterprise systems.

Paresh received his B.E. in Computer Engineering from Goa University, India.
Board Of Directors
Anju Patwardhan
Fintech Venture Investor and Former Bank Executive
Chris Gottschalk
General Partner, Mouro Capital
Dr. Joseph L. Breeden
CEO, Prescient Models LLC
Joseph F. Huber
Senior Advisor, UBS
Mark Ortiz
Former Global FP&A Leader and Chief Diversity Officer, GE Capital
Meyer "Micky" Malka
Founder, Ribbit Capital