Meet Our Team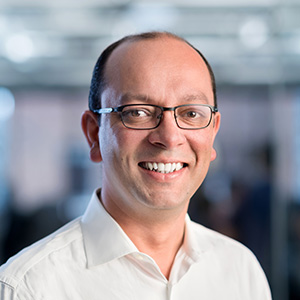 Sudip Lahiri
Chief Accounting Officer

Sudip Lahiri is Upgrade's Chief Accounting Officer. In this role Sudip is responsible for the overall control function including closing and reporting, transaction advisory, accounting policies, SOX and governance, financial systems (including finance reengineering and simplification), general ledger, and income tax.

Sudip has over 21 years of finance experience, including 15 years with GE in multiple businesses and various capacities, including GE Commercial Finance, GE Capital Americas, GE Capital Canada, and GE Capital Market Services. He recently served as the Controller for GE Capital Market Services where he provided both operational and technical accounting leadership related to GE's Securitization and Syndication portfolios of approximately $18 billion. He has also led other controllership centers of excellence (COE) within GE including the COE for Allowance for Losses for Loans and Leases (ALLL) for GE Capital Americas.

Sudip was most recently Global Technical Controller for GE Current and Lighting, leading technical accounting and accounting policy functions across the business globally. In addition to his time with GE, Sudip held controllership positions within other global financial services and industrial companies including American Express, ExxonMobil, and Celanese Corporation.

Sudip is a Chartered Accountant from The Institute of Chartered Accountants of India, Bachelor of Commerce (Honors) from Delhi University, India, and a Series 27 FINRA, FINOP.
Board Of Directors
Anju Patwardhan
Fintech Venture Investor and Former Bank Executive
Chris Gottschalk
General Partner, Mouro Capital
Dr. Joseph L. Breeden
CEO, Prescient Models LLC
Joseph F. Huber
Senior Advisor, UBS
Mark Ortiz
Former Global FP&A Leader and Chief Diversity Officer, GE Capital
Meyer "Micky" Malka
Founder, Ribbit Capital