5 Tips for Budget-Friendly Splurging
You work hard for your money and it's natural to want to have fun with it sometimes, even when you're trying to stick to a budget! Just like infrequent treats can help you stick to an otherwise-restrictive diet, occasional "splurges" can make it easier to stay on track with your financial goals. People who indulge themselves every now and then enjoy better mental health and avoid burnout compared to those who never deviate from their budgets.1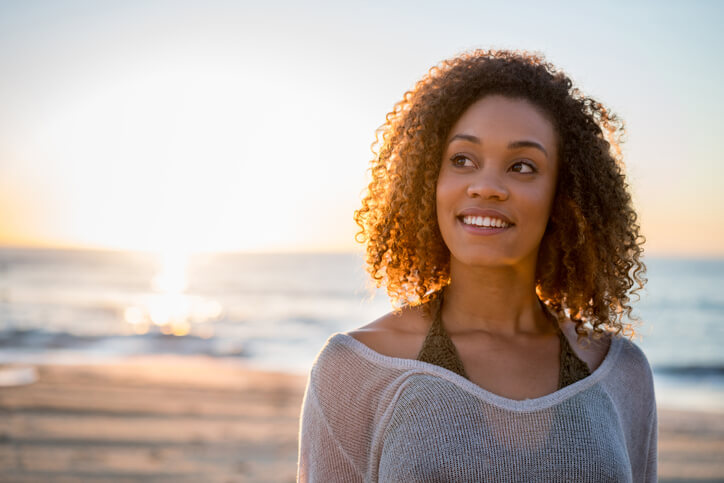 All that said, you still want to be thoughtful as you choose where to splurge and how much to spend. Here are five simple tips for savoring your indulgences guilt-free! 
Know When It's "Worth It" to Splurge
We often hear the word "budgeting" and assume it means spending as little money as possible. But that's not always the case; sometimes it's more about knowing what's worth spending more on and allocating your spending accordingly. 
Here are just a few of the things that are worth putting extra money into. 
Electronics. If your old TV is on its last leg or your laptop wheezes and runs too hot, it's probably time for a replacement. And if you're like most people who use their electronics every day, it's worth investing in a higher end (i.e. $1,000 or more) model. 
Furniture and home decor. You spend a lot of time at home, so why wouldn't you want your space to look and feel comfortable, welcoming, and attractive? It's especially worthwhile to spend more on furniture, since you'll presumably use it for years and spending more now reduces your risk of needing to replace a cheaper and flimsier alternative later.3 This is particularly true if you've just moved into a new place or are planning to move soon.
Vacations. Not every American household goes on vacation every year, but those who do spend a lot of money on it. The average vacation costs a minimum of $580 for 4 days of domestic travel, with longer international trips costing more than $3,000 depending on where you go and what time of year you travel in.4 If you value experiences and memories over other things, it could be well worth the money to invest in the trip of your dreams. 
Visit our friends at MoneyCrashers for more suggestions for splurge-worthy items!
Make A List
Think about the months ahead. Do you have big travel plans? Are there any special events, like a wedding, a concert, or a party, that you might want to spend more on? Do major shopping occasions like back-to-school season or the winter holidays loom on the near horizon? 
Write down every purchase you can think of that might come with these events, such as plane tickets, hotel stays, or gifts. Additionally, revisit the list above of things that are worth spending more money on and see if you need or want anything on that list. Include an estimate of the price for each item, then add these prices together once your list is complete.
This exercise does two things. First, it can guide your spending so you're splurging in ways that will bring you long lasting enjoyment; and second, the total cost of your combined items informs how much you should keep in your "splurge fund." 
Build A Special "Splurge Fund"
Financial experts often talk about the importance of having an emergency fund, or a savings account that's specifically for unexpected expenses like car repairs, veterinarian bills, and healthcare costs. This fund is critical to both long-term financial health and your mental wellbeing, especially since those two things often go hand-in-hand. But it's also important to save for fun items and good times! 
We call this savings account a "splurge fund." See that number on your "Splurge List" from the step above? That's the goal for your splurge fund. You can begin building it today through some small behavioral changes and budgeting tweaks.
Quick Tips for Building A Splurge Fund
Figure out where to put it. The common advice for parking an emergency fund is that you should keep it somewhere safe, secure, and easily accessible, and that logic also applies to your splurge fund. If you can find somewhere that meets these requirements and also generates interest, that's even better! Experts suggest storing your splurge fund in an everyday savings account or money market account.5 Both generate interest and allow you to access your money when you need to, although money market accounts may impose a limit on how many withdrawals you can make per month. Make sure you choose a bank insured by the Federal Deposit Insurance Corporation (FDIC), which insures your deposits up to $250,000.6
Trim your spending. At its core, saving money is about one thing: spending less than you bring in. You can cut your spending in several ways, from simple one-time actions (e.g. unsubscribing from marketing emails and deleting retail apps from your phone) to more heavy-duty changes like replacing expensive habits with cheaper alternatives. This has an added benefit of making your splurge-worthy occasions feel even more special!
Use a personal finance app to track your progress. Personal finance apps make it easy to track your income and expenses, as well as to budget your money effectively. We recommend apps like Mint or You Need A Budget. Both help you manage your money by setting savings goals and grouping your purchases according to categories like "restaurants," "clothing," or "entertainment." This reveals areas where you may be able to cut back and save more.
Use Apps and Technology to Your Advantage
Technology can come in handy when it's time to buy an item on your splurge list. Check out these apps to help your money stretch further!
Honey: Honey is a browser extension that searches the Web for coupons on the things you buy. When you use Honey, it finds a coupon you qualify for and automatically applies the discount to eligible online purchases. Honey also lets you know when an item you're buying is available for a cheaper price elsewhere and can alert you when specific items from popular retailers are on sale.7
Ibotta: Ibotta gives you cash back for both large purchases and small ones. Earn rewards when you shop at popular retailers like Best Buy and Home Depot, as well as at everyday spots like grocery stores.  
Upgrade Shopping: Upgrade Card and Rewards Checking customers can enjoy special deals, discounts, and offers through our Upgrade Shopping program. Log in to your account at www.upgrade.com, then go to your customer dashboard to see what you qualify for!
Don't Miss Out On Rewards & Savings
Apps and browser extensions aren't the only ways you can earn rewards while splurging! If you have a rewards credit card, you can use it to shop and earn rewards, then pay it off quickly (a behavior commonly known as "transacting")8 with your splurge fund. In doing so, you'll earn rewards like cash back, store credit, or travel points without accruing interest or impacting your credit score.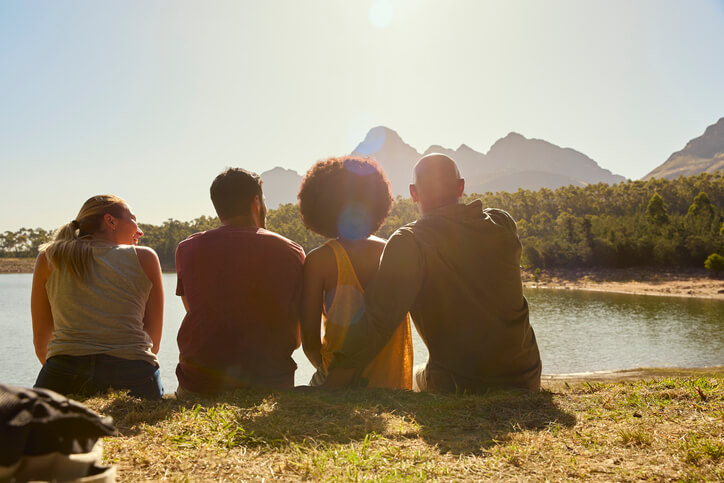 Additionally, remember that retailers often reduce prices on expensive items at specific times of the year; for example, high-end electronics like TVs and audio systems often go on sale in January, laptops and computers in August for back-to-school season, and furniture during holiday (e.g. President's Day, Memorial Day, Labor Day) weekends.9 By being strategic and planning your splurges around when they'll be on sale, you can save more money and make your fund stretch further.
The Bottom Line
While saving and being careful with your money are important, your mental health and life satisfaction matter too. With careful planning, diligent saving, and thoughtful spending, you can reach financial stability while enjoying your money along the way!
---