Why Your Credit Score Matters
You may think that your credit score only matters when you're applying for a new credit card or a loan, but think again! Over the course of your lifetime there are many others who will use your credit score to get a pulse on your financial health and use it as a core decision-making tool to determine if you're a good person to do business with.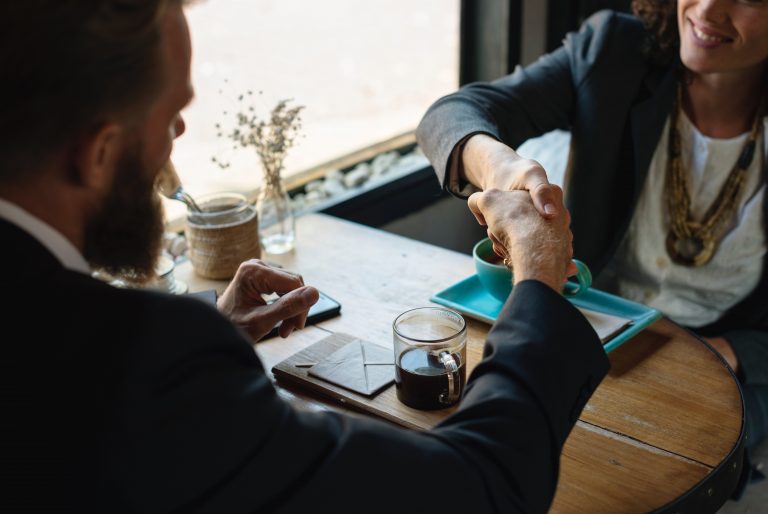 Who Checks Your Credit Score?

 Banks and financial institutions
Banks and financial institutions are often the first stop for consumers who are looking for larger-sized financing such as a mortgage, auto, or small business loan. To get a loan you will likely spend hours filling out paperwork and gathering information that the bank requests on your application, and your credit score is one of the key factors they use to determine your risk level. A solid credit score positions you for a better chance of being approved for the credit you need and for getting a lower rate, which can mean hundreds or thousands in savings. A sub-par credit score signals that you're a higher risk borrower, which could result in getting a loan offer with a higher rate, or being denied altogether.

 Credit card companies
Credit cards are useful because of their convenience for paying for everyday purchases. It's pretty easy to get a credit card, even if you have a poor credit score or no credit history, but your options will likely be limited. Without a strong credit history or credit score, you may only qualify for high-interest credit cards, be required to pay a deposit to the credit card issuer, or there might be an annual fee – all things that take money out of your pocket.
On the flip side, with a high credit score, you may qualify for credit cards that reward customers with sign up bonuses, cash, points for other perks, entry to airport lounges, and more. Start building a robust credit history of on-time payments early on so you don't miss out getting access to the best credit cards and rewards.

 Car Dealerships
According to 2017 Federal Reserve Bank of New York data, the population of people who seek auto financing has grown astronomically –107 million Americans have auto loans today compared to 80 million people in 2012. That translates into an estimated 43% of the U.S. adult population working to pay off car loan debt.1 While you could get a car loan from a bank, many people end up going through the car dealership for financing because of the convenience and the ability to drive away with the car right then and there.
Your credit score can be one of the best negotiating tools for getting a great rate on a car loan, yet, many people don't even know their credit score. For most Americans, buying a car is the second largest purchase they'll make in their lifetime right behind their home, and a strong credit score could help them save hundreds to thousands of dollars in interest.

 Online lenders
Online lenders are known for being able to sometimes offer borrowers lower rates for personal loans than traditional financial institutions because they use technology to remove the high costs that traditional financial institutions have and can pass those savings on to borrowers. Online lenders like Upgrade can perform a soft credit check quickly to see if you can be pre-approved for a personal loan.
A strong credit score can give you more options and better interest rates with online lenders.

 Insurance Providers
Insurance providers want to gather facts that help them determine an applicant's' risk and likelihood that they will become delinquent on insurance premium payments. Financial history and the ability to repay debt are key indicators of a person's  potential for future insurance loss, that's why insurance providers use a consumer's credit score as a key factor in evaluating an applicant and developing a policy and premium at a fee that lines up with the applicant's specific risk level. A healthy credit score can often help you get a cheaper insurance premium compared to others with an average or poor credit score.

 Cell Phone Service Providers
Cell phones are an item that almost every American uses every day. One of the first steps that cell phone service providers take when deciding whether to offer you cellular service is to review your credit history. If they find that your credit score doesn't meet their standards, they may ask you for a down payment, give you a smaller selection of phones to choose from, or not offer you the latest promotional rates or rewards.

 Utility Companies
Similar to cell phone service providers, utility companies may require you to put down a heavy cash deposit or supply a letter of guarantee to be qualified for their services if you have a less than stellar credit score. Doing this helps them create a safeguard that they will get compensated if they take a chance on a customer with a poor credit score.

 Landlord
A strong credit score could be the defining factor that separates you from other apartment seekers in a competitive market. In addition to completing an apartment application, many landlords will also require running a credit check. Your credit score can be the key to your new apartment and may impact the landlord's decision on the size of your security deposit, too.

 Employers
When you're looking for a job, you'll probably update your resume or your LinkedIn profile, but you should also check your credit report to ensure that everything is accurate and up to date. Companies want to ensure they are hiring someone that is responsible and many believe that reviewing applicants' credit reports can help them sort the bad eggs from the good ones.
Based on the Fair Credit Reporting Act – which governs the majority of matters associated with the use of credit reports – the potential employer is required to provide a copy of the credit report to the job applicant job if they choose to pull a credit report as part of their diligence process. Additionally, if employers choose not to hire a candidate based on the results of a credit report, the candidate must be told the reason why and be provided with the credit report information.
The Future YOU
Establishing a solid credit health early-on can help you unlock more opportunities that your future self will thank you for. Your credit score is a quick and easy way for a variety of businesses to judge whether they want to work with you and can influence the interest rate you'll pay for years to come. Signing up for Upgrade's Credit Health is an easy to keep track of your credit score, plus you get access to free credit monitoring and educational tools. To set yourself up for success and for access to the credit, opportunities, and savings you deserve, invest the time now to understand your credit health.
---